About Us
Welcome to EASYCNC
---
With decades of development, EASYCNC have been playing a significant role in the global CNC aftermarket.
By keeping the pace with modern manufacturing innovation and latest communicating technology, we are able to support the operation and circulation of our industrial and commercial partners.
Thanks to the oversea branches which were estabilished to further enhance the performance of regional marketing and shipping, we manage to continuously serve our customers even during the difficult COVID-19 pandemic period.
Besides the regular CNC spare parts, repair service and test benches of FANUC, MITSUBISHI, OKUMA, YASKAWA as well as SIEMENS, we also extend the business categories of automation and robots which are now creating more and more vitality especially in the emerging countries.
It is always important to offer the exact solution for the exact problem. It is even more important to correct or replace the solution once it does not meet the expectation and satisfaction of our customers. For such considerations, we highly regard honesty and warranty as a key to maintain workflow quality and protect long term partnership.
For a long time, we are committed to building and promoting EASYCNC one-stop shopping website to offer better online inquiry and order experience for more customers including but not limited to manufacturing/repairing/distributing enterprise and individual.
Focusing on independent websites, we also greatly improve sales channels such as e-mail/online customer service/instant messager/social media/e-commerce platform to match different preference of different partners.
With the development of integrated and diversified network, you can reach EASYCNC within few simple clicks as easy as always.
You could learn more about EASYCNC here:
Why Choose EASYCNC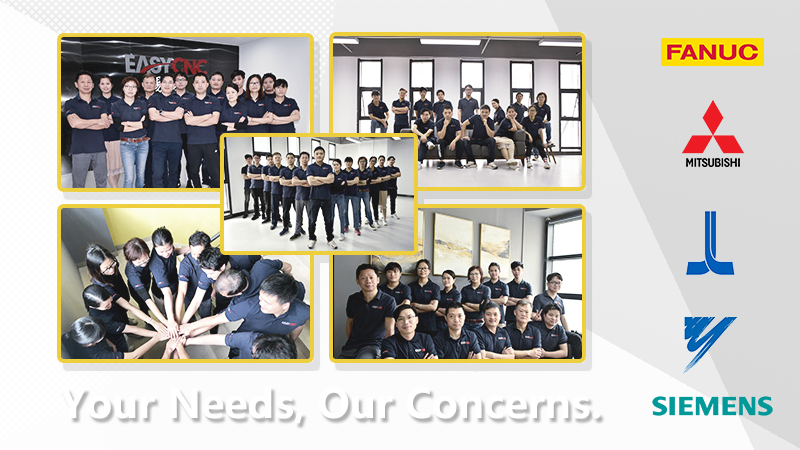 ---